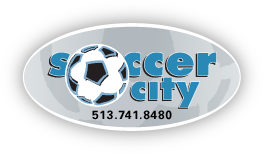 what is lollipop?
Lollipop is a youth coed league set up for boys & girls, ages 4 thru 6 at time of first game which focuses on developing individual skills within the team concept of soccer such as passing, shooting, field positioning and goal tending, etc. This is a recreational league specifically designed to help the young ones learn to enjoy the game. Every effort will be made to put friends and family on the same team.
Coed league ages 4 thru 6 at time of first game
8 games per session
7 v 7 format
2 coaches per team on the field
30 minute game with 10 min. practice beforehand
Each practice designed by volunteer coach
Individual: $85 per player (includes T-shirt)
Team: $615 per team (includes t-shirts)
Payment due prior to the start of the session
Registration based on a first-come, first-served basis
Upcoming Leagues

W1 Friday, October 20th
W1 Sunday, October 22nd
W1 Monday, October 23rd
W1 Wednesday, October 25th
- late registrations welcomed
- dates are subject to change
- leagues also forming at the
River's Edge
facility
---
Individuals register below. Teams please register via the Youth Team Registration
---
ask about our...
Kiddie Kicker/Lollipop "Combo Deal"
Sign your child up for both classes!
Get the instruction of Kiddie Kickers and the game experience of Lollipop for ONLY $150
Also available for Turf Monsters
Soccer Starter Kit
Includes a ball, shin guards, socks and carry bag
Cost: $45
registration
Register NOW online!