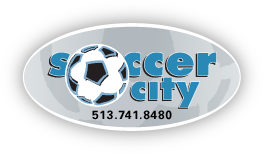 official standings
Please use the drop downs below to choose a set of standings to display. Please allow for up to two days from your last game for the standings to be updated. If you feel that there is an error, please contact Soccer City.
LEAGUE STANDINGS
(as found in the Soccer City Rules and Regulations document)
A win results in three points for the league standings, including winning forfeitures of any kind.
A loss results in zero points in the league standings
A tie is an official game result, except in tournament finals. Each team is awarded one point in their league standings.
The team with the most points at the conclusion of a session will be deemed League Champs.
Tie breaker: Should there be two or more teams with the same point total, the tiebreakers to determine League Champs will be as follows. Once a team has been eliminated from the tie breaking guidelines, they are then excluded from the remaining steps of the tiebreaker and can not be considered League Champs.
Head to Head – The team with the highest winning percentage of each team in games matching each team with only those opponents also involved in the tie. A tie does not compute in the winning percentage. If still tied, then
The team with the highest number of wins. If still tied, then
Goal differential – The maximum number of goals awarded for differential per game is 4. Even winning a game by 5 or more goals will still only result in the maximum of a 4-goal differential. Soccer City certainly does not encourage a team running up the score for any tie breaking purposes. Please use proper sportsmanship if your team is more skilled than your opponent. If still tied, then
Least amount of goals given up. If still tied, then
Most amount of goals scored. If still tied, then
Flip of a coin.