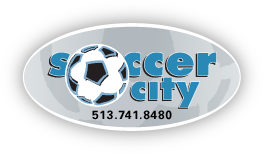 individual registration
what is individual registration?
Soccer City offers a free service where we try to match individual youth or adult players to teams in need. Individual players will be placed on a team if a coach in the appropriate age bracket requests additional players to fill their roster. Additionally, if enough individual applications are received for a given age bracket Soccer City will form a new team made up of individual applicants.
Each session many people sign up as an Individual and we have been very successful in finding the right match!
Pricing for individual registration varies per sport. Details can be found on the registration pages or by calling 513.741.8480.
---
STEP 1: PICK WHAT SPORT YOU WANT TO PLAY
After clicking one of the above links you will be taken to the registration page for the sport you've selected. Simply fill out the requested information and we will place you on a team.