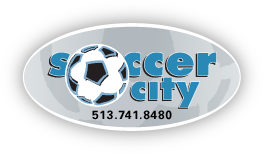 what is GRASShoppers?
GRASShoppers is an instructional program for boys and girls ages 2 and 3 (at time of sign up) where parents take the field with their child to focus on age appropriate individual skills such as dribbling & trapping.
Ages 2 and 3
45 min. class once per week for 6 weeks
30 minutes on fun exercises to help individual skills and confidence
15 minutes of supervised games
New players: $65 per 6-week session (includes T-Shirt)
Returning player: $60 per 6-week session (already has GRASShoppers T-Shirt)
Registration based on a first-come, first-served basis
Upcoming Classes

SP2 Monday, May 10, 2021
SP2 Tuesday, May 11 2021 (WAIT LIST)
SP2 Wednesday, May 12 2021
SU1 Monday, June 21, 2021
SU1 Tuesday, June 22, 2021
SU1 Wednesday, June 23, 2021
- late registrations welcomed
- dates are subject to change
- leagues also forming at the
River's Edge
facility
ask about our...
Soccer Starter Kit
Includes a ball, shin guards, socks and carry bag
Cost: $45
registration
Register NOW online!