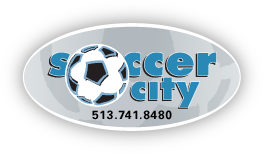 what is Kiddie Kickers?
Kiddie Kickers is an instructional program for boys and girls ages 3 and 4 (at time of sign up) which focuses on individual skills such as dribbling, passing, shooting, and trapping. Instruction will be provided by Soccer City Staff. This program is specifically designed to help the young ones learn to enjoy the game.
Instruction by Soccer City staff
Each class is 45 minutes in length
30 minutes on fun exercises to help develop a basic feel for the game
15 minutes will be spent playing supervised games
New Player: $65 per 6 week session (includes T-shirt)
Returning Player: $60 per 6 week session (already has same color T-shirt)
Payment due prior to the start of the session
Registration based on a first-come, first-served basis
Upcoming Classes

W3 Tuesday, February 16, 2021
W3 Wednesday, February 17, 2021
W3 Thursday, February 18, 2021
W3 Saturday, February 20, 2021
SP1 Tuesday, March 30 2021
SP1 Wednesday, March 31 2021
SP1 Thursday, April 1 2021
- late registrations welcomed
- dates are subject to change
- leagues also forming at the
River's Edge
facility
ask about our...
Kiddie Kicker/Lollipop "Combo Deal"
Sign your child up for both classes!
Get the instruction of Kiddie Kickers and the game experience of Lollipop for ONLY $125
Soccer Starter Kit
Includes a ball, shin guards, socks and carry bag
Cost: $45
registration
Register NOW online!